Churches in Mülheim
There are many beautiful churches in Mülheim, the historically most important ones will be introduced in detail:
Petrikirche - St. Peter's Church – see Old town
St. Mary Nativity Church - St. Mariae Geburt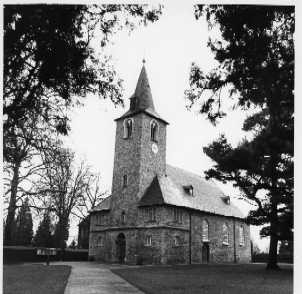 This, next to St. Peter's, is the second church on the historic church hill in the Old town of Mülheim. It ranks amongst the most important examples of the early modern period in the Rhineland. Architect Emil Fahrenkamp built it in 1928/1929, designing it in the style of cubism. From the outside the church seems to be rather austere with its sharp-edged appearance. Inside, the slim columns and the coffered ceiling create the atmosphere of a basilica.
Catholic Townhouse
Althofstraße 8
45468 Mülheim an der Ruhr
Tel.: 00 49 208 30 83 122
Fax: 0049 208 30 83 166
E-mail: vgf@katholische-kirche-muelheim.de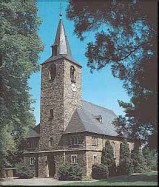 St. Laurentius in Mintard
The first time this church was mentioned was around 999 AD. It is located in the most recently established district of Mülheim – Mintard, but simultaneously is one of the oldest buildings in town.
During the course of time, the church experienced destruction and rebuilding-processes, with the last restoration taking place in1972/1973.
Today the little church in the rural surroundings of Mintard is a very famous location for weddings.
Further information: http://www.st-peter-und-laurentius.de/

Kontakt
Stand: 25.09.2017